An artistic research project to challenge and reflect the meaning of virtual public surveillance programs (2009 – 2016)
Our world has become global. Violence, persecution, poverty, desperateness induce movement of people to countries that promise a better life. But secure and prosperous nations seem to be not waiting for these immigrants. One of the impacts of the non approached problems is the illegall crossing of borders.
Our world has become digital. The developments in the range of new media evoke unique and remarkable applications of perception, communication and interaction. Related to the security of a nation a new kind of surveillance program had been projected to empower the public to proactively participate in fighting border crime. "Crime" means here illegal border crossing.
The TBSC BlueServoSM Virtual Community WatchSM is considered to be the first virtual public real-time surveillance program initiated 2007 by the Texas Border Sheriff's Coalition. The virtual surveillance program was designed for the public to monitor the U.S.-Mexico border. A network of cameras and sensors along the Texas-Mexico border fed live streaming video to www.BlueServo.net. Registered as virtual deputees users log on to the BlueServoSM website and can now observe suspicious activity along the border via a virtual fence.
"EYES ON BORDER" is an artwork that is based on the documentary material of the surveillance program and my experiences as a virtual deputy. Reflecting the meaning of virtual public surveillance programs I try to initiate a general thinking about virtual public surveillance and to challenge their dubious tactics aimed at enhancing national border security.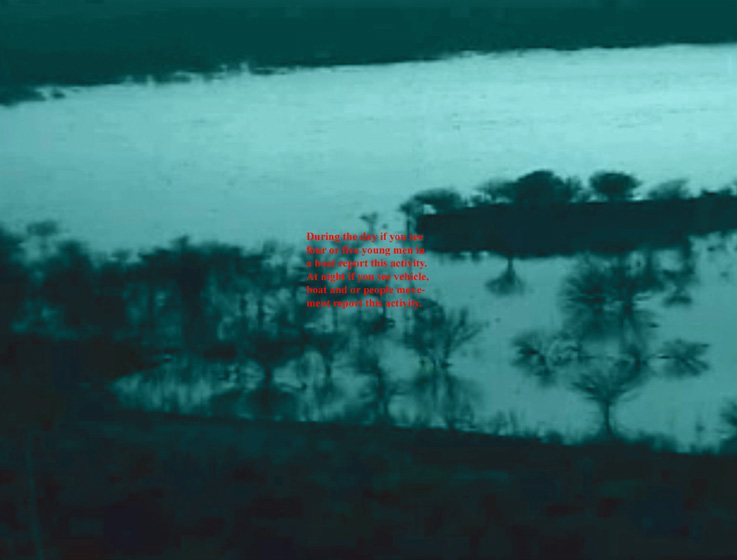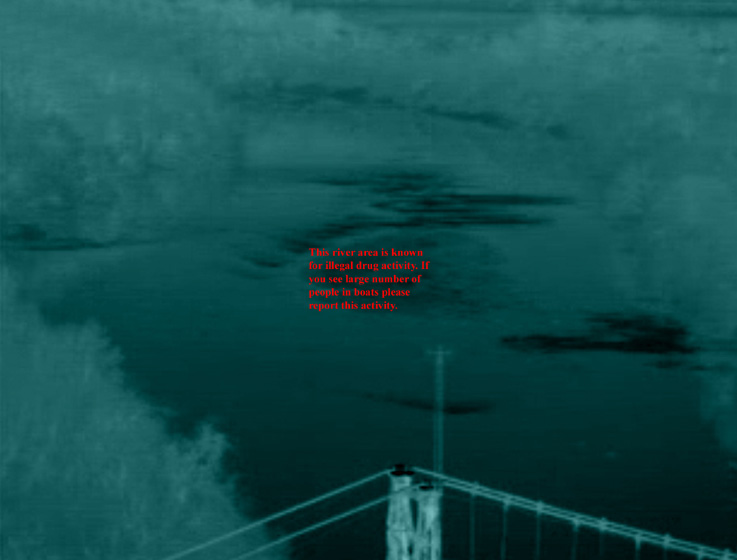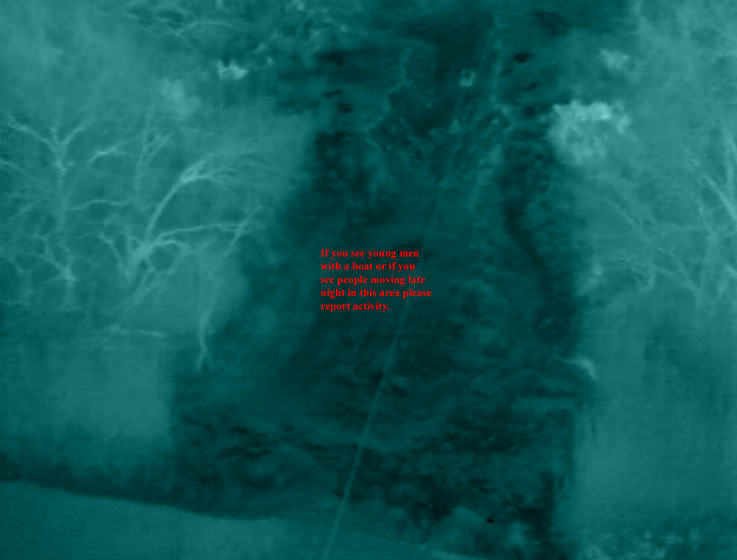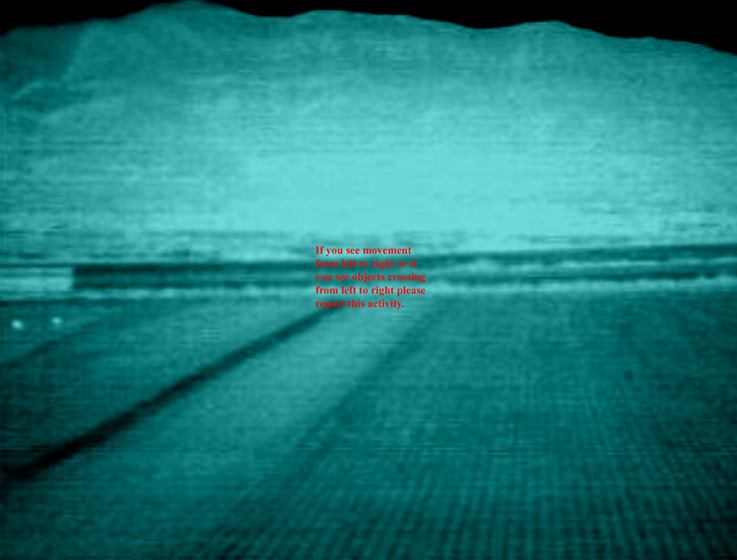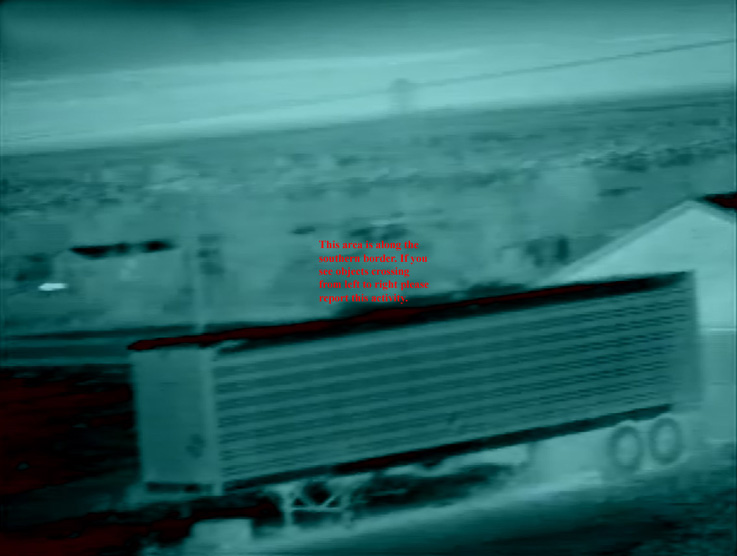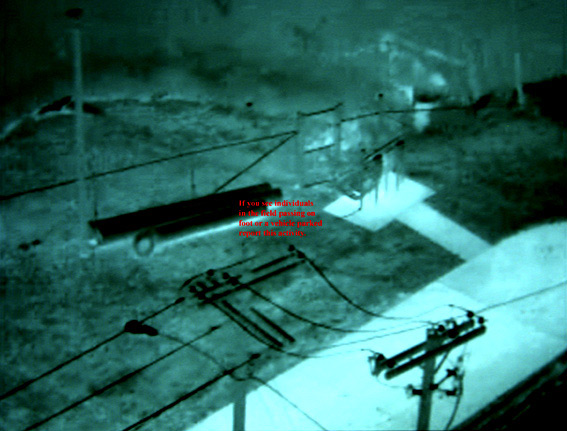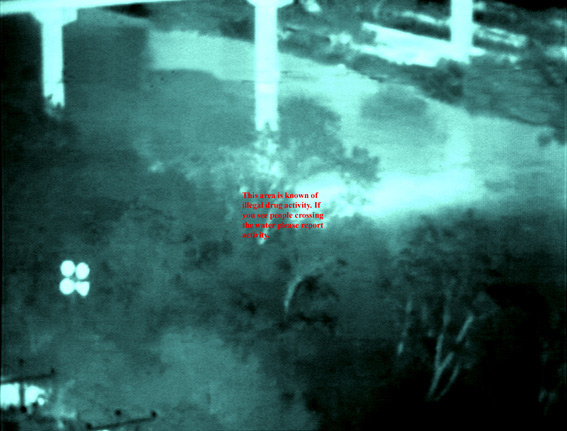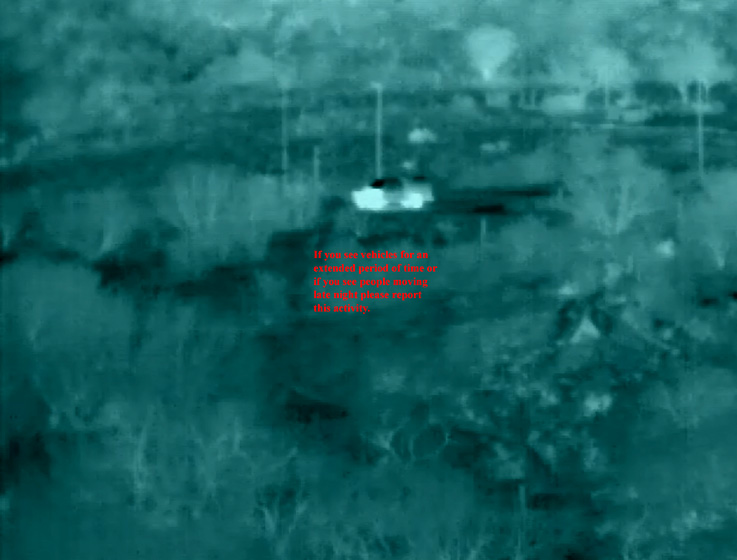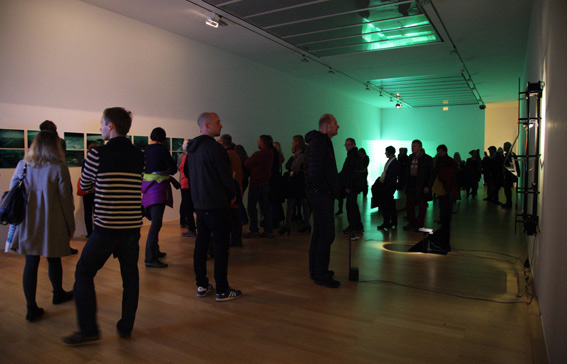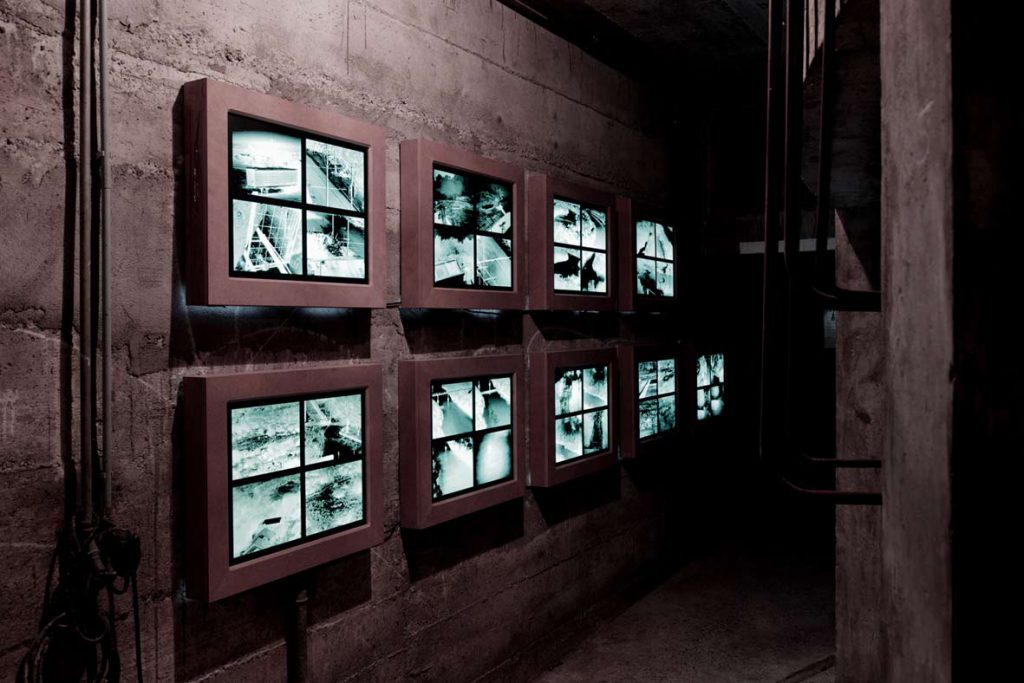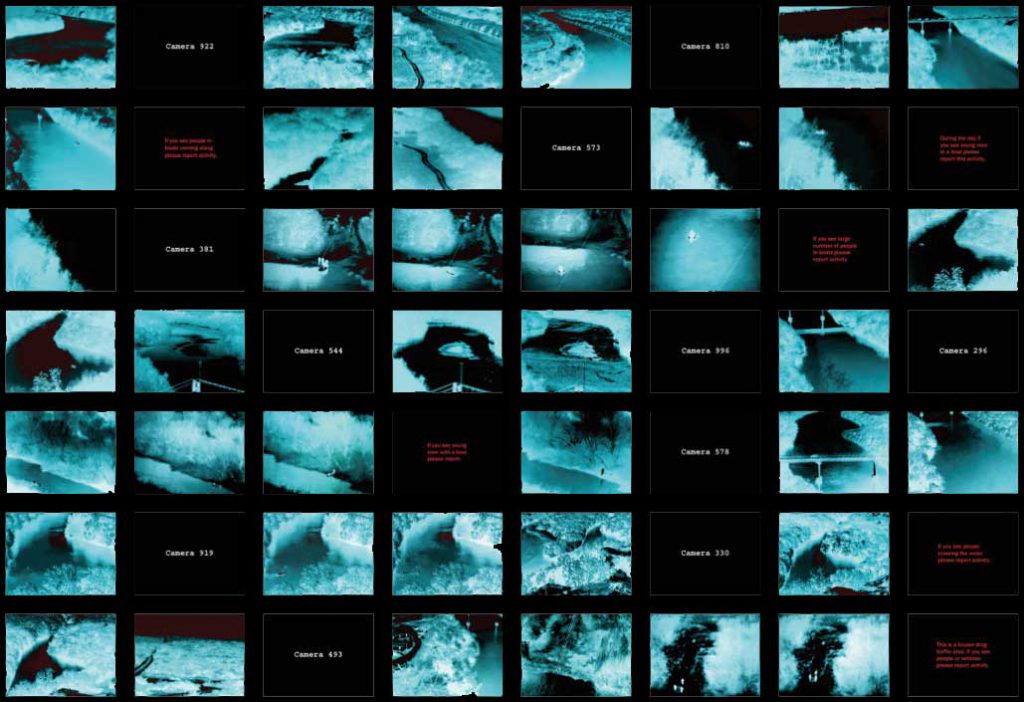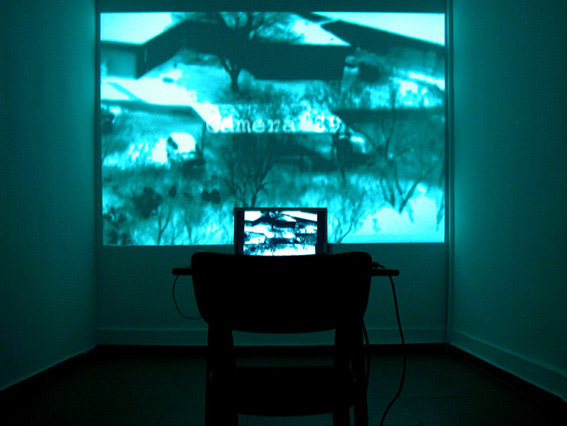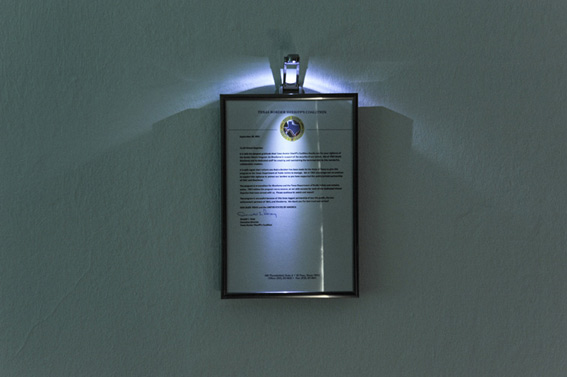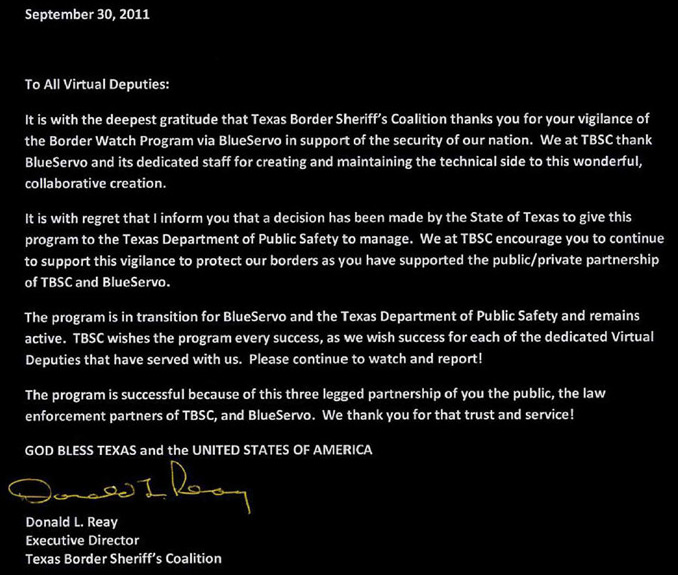 The project was exhibited at
"Interruption", 30th Biennial of Graphic Arts, Ljubljana, Slovenia (2013)
"Data Rush", Noorderlicht International Photofestival, Groningen, NL (2015)
"Autopoiesis", Exhibition in the context of the 13th art award, Haus am Kleistpark, Berlin (2015)
"Immersion", IMAGES, Festival des Arts Visuels de Vevey, CH (2016)

The project
was nominated for the 13. Kunstpreis Haus am Kleistpark, Berlin (2015)
won the Special Prize at the Vevey International Photography Award, CH (2016)
and was published in Hémisphères N° 12 – Réinventer la nuit – Dossier et bulletin, Genève, Ch (2017)