WATCHING WEBCAMS
I stayed at home and watched all day long livecam pictures of birds, cranes, ships, cars, planes, places and landscapes...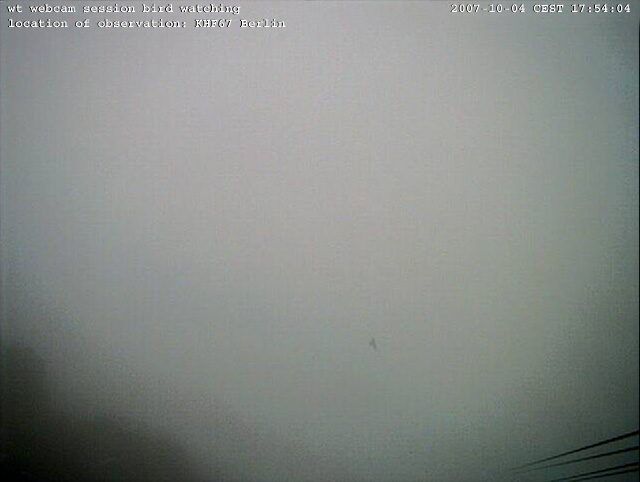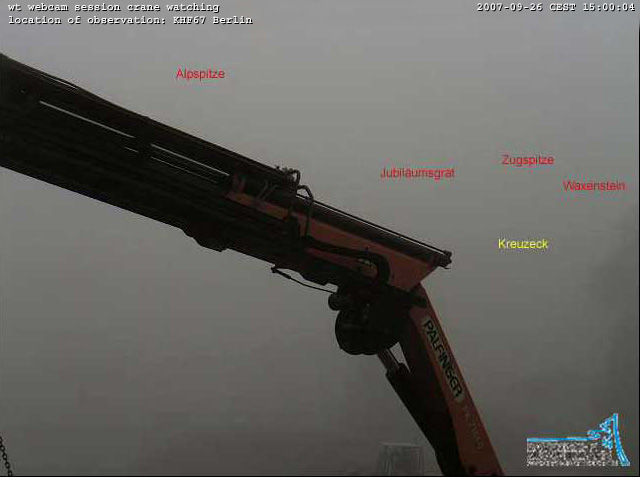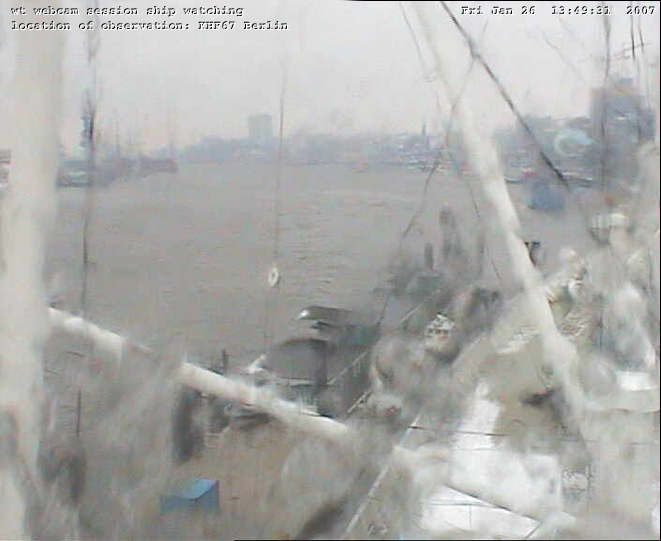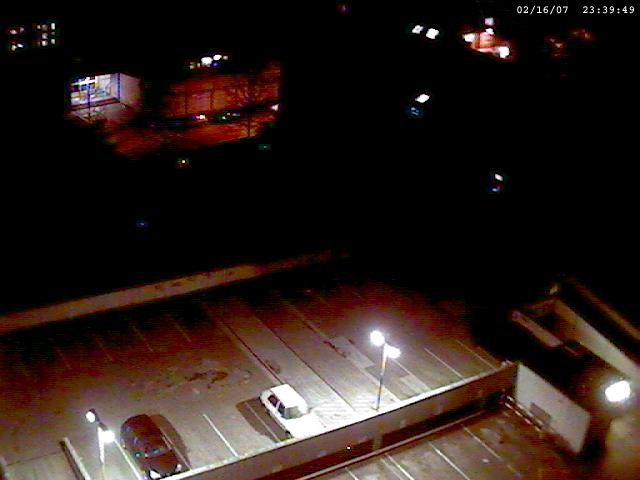 Originally this webcam was installed to inform about the progress of the construction development at Berlin Alexanderplatz. Every day at 12 noon I watched the progress. The only changes I noticed were raindrops on the pictures. So I took all raindrop pictures and turned them into a documentary of Berlin rainy days.
This series of 36 images was shown as a digital slide show at Directors Lounge, Berlin 2008.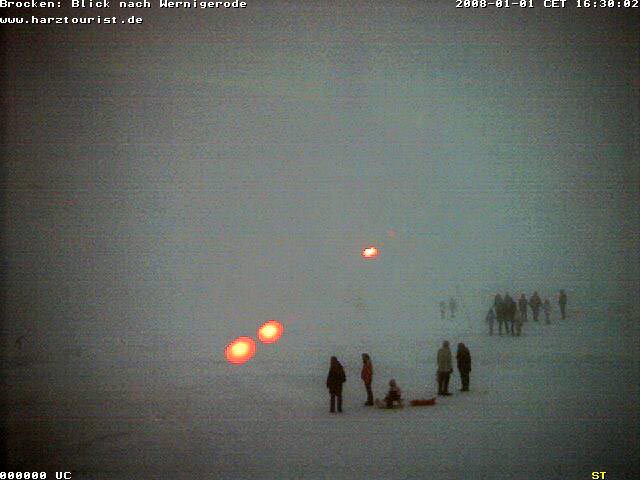 The Brocken is the highest peak of northern Germany. Although its altitude (1,141 metres) is below alpine dimensions, its microclimate resembles that of mountains of 2000 m altitude. The peak tends to have a snow cover from September to May, and mists and fogs shroud it up to 300 days of the year.
Two mysterious features are significant for the mountain. The Brocken has always played a role in legends and has been connected with witches and devils. The Brocken spectre is a common phenomenon on this misty mountain, where a climber's shadow cast upon fog creates eerie optical effects.
Observing the Brocken by webcams in winter 2007/2008 I discovered another pecularity. During twilight red dots appeared at always the same place. In order to document this optical phenomenon, I have compiled a collection of red dot images. See for yourself.


With the use of webcams as a marketing strategy, the tourism industry is increasingly attracting potential customers. But the webcam pictures do not always correspond to the tourist expectation of a lovely view of a beautiful holiday resort. The next series of pictures will show that beauty can lie in the void.